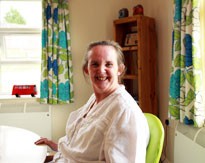 Knock Eden is Radius Housing's only registered Supported Housing Scheme for people with a learning disability.
Our approach is to give our tenants the opportunity to enhance their quality of life, and to provide a secure home for life with person-centred support services which respect the rights and choices of our tenants.
We aim to enable opportunities for personal development and growth via active participation in both community life and the provision of therapeutic activities provided within the scheme. In addition tenants are supported and encouraged to make decisions about everyday life.
Our staff continuously build on their knowledge and skills and aim to use best practices wherever possible. Staff attend a structured training programme to help them provide the most appropriate care and support that enhances the lives of people with learning disabilities.
Radius also proactively encourages family involvement in the lives of our tenants and we welcome their participation and feedback.

Radius Housing also provides respite and day care to people with learning disabilities at Nightingale Lodge, Lurgan.